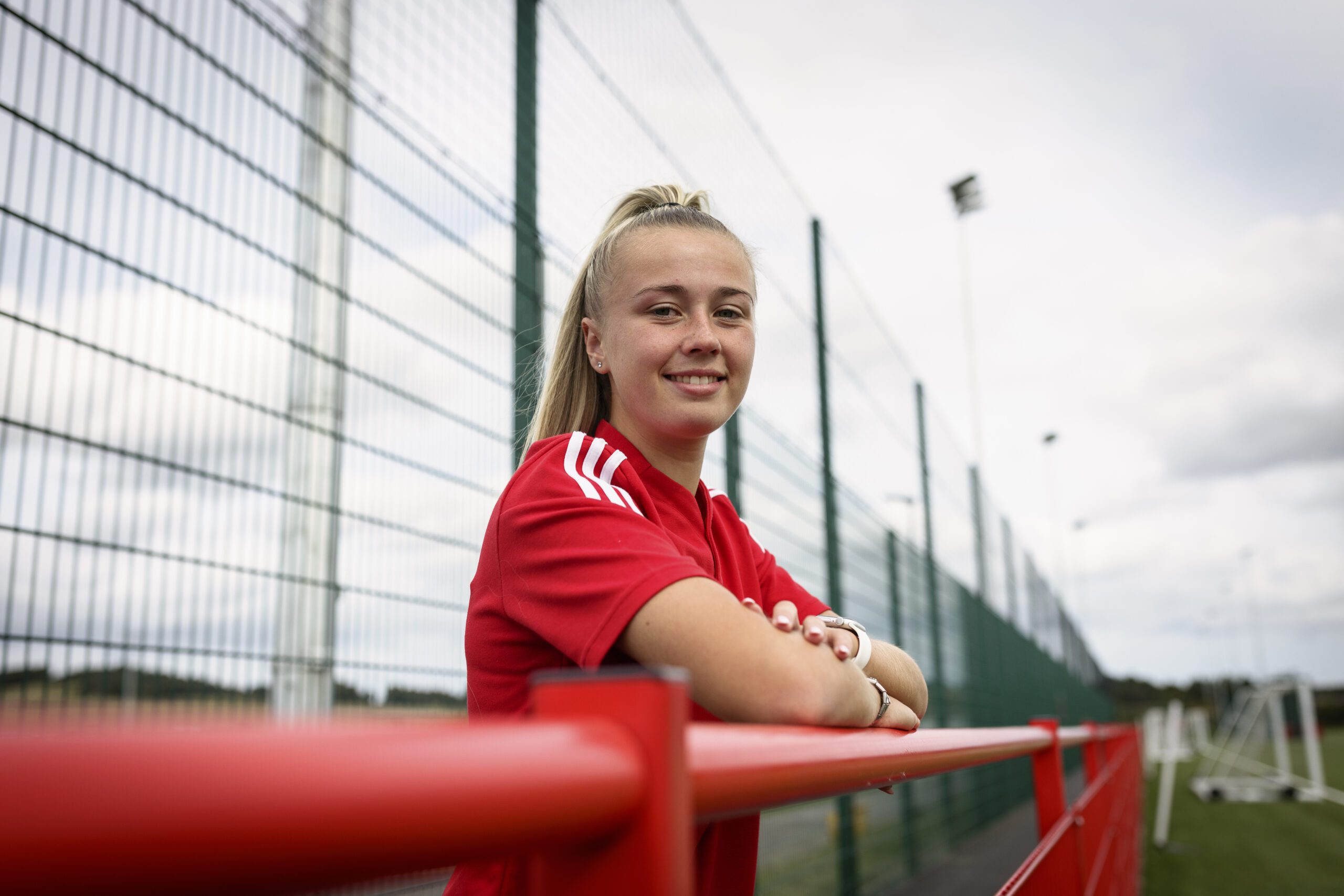 BIG Partnership has reinforced its commitment to supporting equality and diversity in sport by sponsoring Aberdeen FC Women player, Hannah Innes.
The 20-year-old full-back started her football career with East End FC, before joining Aberdeen Ladies in 2010 which eventually became part of Aberdeen Football Club. As a student, Hannah played for the Robert Gordon University women's team and was their top scorer last year with 22 goals in 10 games.
Aberdeen FC Women now play in SWPL 1, the highest division of women's football in Scotland. They won promotion from SWFL Division 1 – North in 2019 and were champions of SWPL 2 in the 2020/21 campaign.
BIG, Scotland's largest full-service marketing agency, is also shirt sponsor of Aberdeen Taexali Rugby Club, the inclusive rugby team based in the Granite City.
Zoe Ogilvie, BIG Partnership director, said: "This is further evidence of BIG's commitment to supporting diversity and inclusion, particularly in sport. We have a clear ED&I strategy at BIG which is aligned with our core values and manifested by the distinct culture we have within a fun, dynamic and inclusive environment.
"As a fan of AFC Women and a huge supporter of the women's game, I'm thrilled that BIG has invested in sponsoring one of the players. We wish Hannah and the rest of the team every success this season."
Hannah added: "I'm very grateful to BIG Partnership for sponsoring me and supporting AFC Women. As the team continues to prove itself in the top-flight of Scottish women's football and the game overall grows in popularity, it's great to see companies investing in our future and being part of our footballing careers."
Back to blog