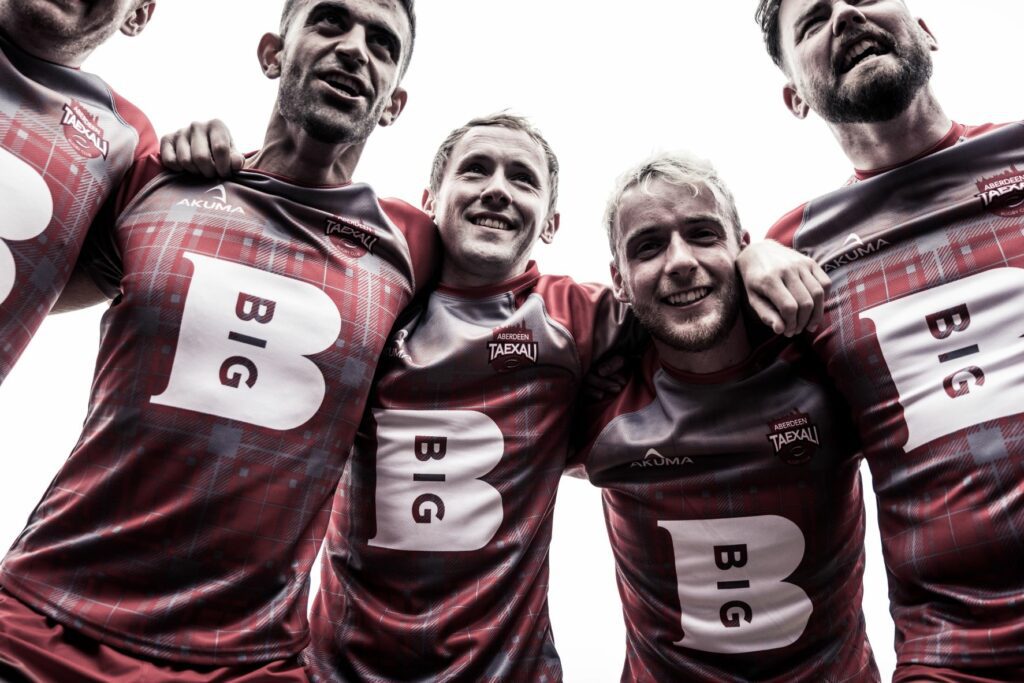 I think clients are always a little surprised when I mention that I play rugby. It's funny because they never seem as shocked when I mention I also do musical theatre.
But I guess it's easier to imagine me on stage waving my jazz hands, as opposed to me setting up as part of a scrum on a muddy pitch.
Truth is, it's still a bit of shock for me. I first picked up a rugby ball just over two years ago, having never considered rugby or team sport as something I would do.
But as I enjoyed the last couple of years of my twenties, I decided to try something new that would take me out of my comfort zone. And so, on a warm Wednesday evening, I made my way to my first ever training session with Aberdeen Taexali Rugby Club.
I spent much of the bus journey frantically googling things like, 'how do you play rugby?', 'what positions are there in rugby?' and the biggest mistake of all, 'how dangerous is rugby?'
As my google searches reveal, I really didn't know what to expect. But what had attracted me to give rugby a try was that this was an inclusive team. As the most northern of the UK International Gay Rugby (IGR) teams, Taexali (pronounced TAX-ALLY), established in 2018, followed in the footsteps of more than 30 other UK inclusive rugby teams which have been formed in the last 20 years.
The club is built around an attitude and ethos to provide a safe, inclusive and active space regardless of background, age or ability in the sport of rugby union. In doing so, it promotes equality and diversity, particularly the elimination of discrimination on the grounds of sexual orientation and provides a supportive atmosphere for those who have felt alienated by traditional rugby clubs or just want to meet like-minded people.
Having now been an active member of the team – playing in the second row on the pitch, and acting as publicity officer for the club – I often get asked the same question… "But why do you need an inclusive team? Shouldn't all teams be inclusive?"
They should. Of course, they should! And credit to those sporting teams, organisations and bodies that continue to promote this, but by just looking at the amount of LGBTQ+ sports professionals that are 'out' – it is clear there is still a lack of inclusion. At this year's Olympics alone, there are less than 2% of all athletes competing in Tokyo who openly identify as LGBTQ+.
This is likely due to young LGBTQ+ people still being discriminated against while playing sports, or just lacking the confidence to get involved.
I still remember not being asked to play at the football matches when I was at primary school, and then at high school, PE was always something to dread. This was a mix of the fear of being ridiculed for apparently 'eyeing up the boys' (at a time when I didn't even know what I was), and then being picked last for the teams – side-lined for not being masculine enough to compete.
But now, thanks to the increasing introduction of inclusive sports, I was made to feel perfectly welcome and at home when I first tried to pick up a rugby ball, supported by a team of players who had either had the same or similar experience to me.
Inclusivity may be becoming an increasing 'buzz word' in the world of sports but improving diversity and inclusivity (D&I) in the workplace has also become a key priority for many organisations.
D&I should neither be treated as a "nice to have" policy nor imposed on the company by the HR department. To gain commitment from top management and employees, it should be an integral part of the organisation's strategy and goals.
Since beginning work as a graduate almost 10 years ago, I've always experienced a fairly inclusive work environment, probably because of the type of work I do.
As an industry, media and comms is a diverse, creative and colourful place to work. You're probably much more likely to meet a queer peer here, than you would while working in construction or the financial industries. However, that's not to say discrimination doesn't still happen.
As is often the case, people don't think outside of their own experience. They think, because they don't experience discrimination, that it must not be happening. But I wonder how many heterosexual people have had to confirm their sexual identity every time they start a new job; or, when catching up with a client, hesitated before explaining they had spent their annual leave with their same-sex partner.
This type of behaviour is only too present in the workplace for LGBTQ+ people. But thankfully, this isn't the case at BIG.
Without a doubt, it is the people that make BIG. And that's why we all feel empowered to be the very best version of ourselves.
Not to be a massive stereotype but ask anyone across the offices, and they'll likely be able to tell you that my favourite artist (and lord and saviour) is Cher.
It was my colleagues who put up with me singing her back catalogue in the days leading up to seeing her live in Glasgow, and it was the same supportive work friends who sat through my Zoom performance of 'Believe' at the 2020 virtual Christmas party. I've never felt the need to hide who I am with BIG, nor from my clients who range from senior energy professionals to construction labourers.
At present, the board is working on a D&I strategy that reflects this attitude and set of values. In a step towards this, I was thrilled when BIG offered to support my wee rugby club and help us push forward as a force to be reckoned with.
The new partnership, which sees BIG as our premier partner and front of shirt sponsor, is helping lift Taexali into the local Tennents Caledonia 4 North league and help break down barriers as we play with teams and clubs from across the north of Scotland.
As a team, we have no doubt there will be lessons to be learnt, but for us, we want to grow and develop in this journey, while educating and challenging perceptions.
And after all, as Gloria Gaynor once sang, you can't keep a good gay down! Tackled or not…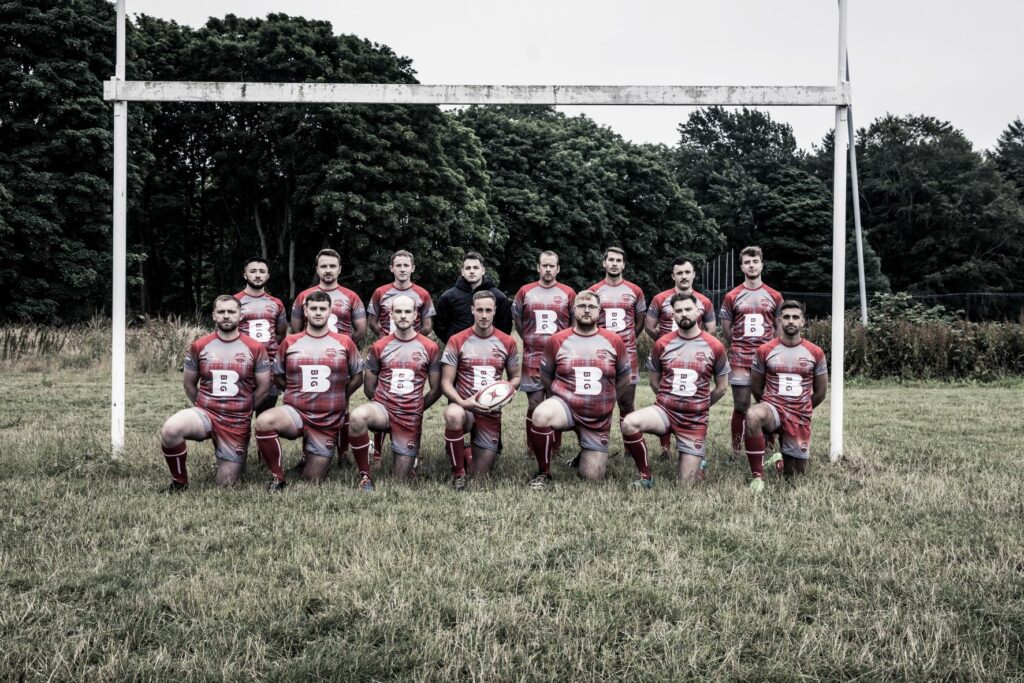 Back to blog