Like most of the world, I've been working from home since the COVID-19 pandemic took hold of the planet back in March.
Again, like most of the world, this has meant that I've spent some serious downtime shopping online and considering various quarantine spending sprees while the doors of the physical high street remain firmly closed.
My latest purchase? A sweet pair of red, white and black Air Jordan 1s.
Like these: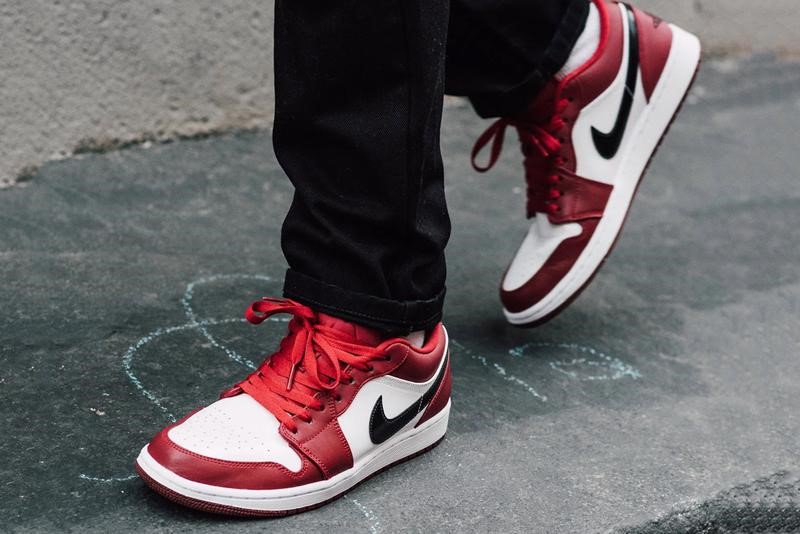 As marketers, we know that consumers will rarely (or never!) visit a website just once before purchasing a product. I was no different. This blog offers a quick anecdote that will sprint through my simplified customer journey, and its various touchpoints over a couple of weeks of consideration that have resulted in me sitting down to write this with a fresh pair of sneaks on my feet.
Step 1: Netflix
Not many marketing blogs would start an attribution journey with Netflix; however, without the recent release of The Last Dance, a fantastic basketball documentary revolving around Michael Jordan and the 1997/98 Chicago Bulls season* I'd still be sitting in a battered old pair of Vans right now…
*If you haven't seen it, it's a must-watch!
I'm a big basketball fan, and despite having lived all my days within a tight radius of my home city of Glasgow, from a young age I had chosen to pledge my allegiance to the Chicago Bulls.
When MJ donned his original pair of red, white and black, iconic Air Jordan 1s for what could have been his last game at Madison Square Gardens, I decided that it was time for my very own pair.
As digital marketers, we love to measure things at as granular a level as we can. We need to know the value that each channel we invest in contributes to the big picture. We like to put things in boxes and report on the return on investment from within those boxes.
However, including Netflix as an important first step here reminds us that, for a long time (and in many cases, still), marketing didn't always have a conversion attached to it. Although we can measure the halo effect that such exposure has on brand search, etc., sometimes product placement, billboards and TV ads are all about starting a story that is ultimately finished elsewhere.
Step 2: Paid search
What do you do when a product catches your eye? You Google it of course!
As Head of Paid Search at BIG, I'll always have a natural (biased) interest in the role this channel plays in any purchase journey.
As a bottom-of-the-funnel digital channel, PPC can feel the pressure to drive an instant return. This causes all sorts of performance questioning when ads are switched live, but the tills aren't subsequently lighting up immediately.
Yes, PPC ads are triggered by user intent, but when I plugged 'air jordan 1s' into Google, what was the likelihood that I'd go ahead and click on the first ad I saw and make that purchase? Slim.
Consumers like to research. We like to get the best deal out there. And as digital marketers we need to remember this when it comes to the approach that we take to PPC keyword targeting and measurement strategies. Paid search isn't always the closer.
Step 3: WhatsApp…?
Curve ball…
No, I wasn't targeted directly by any form of ad on WhatsApp. But it definitely merits a shout out.
When making purchase decisions online, we'll bounce products off friends and family to get the validation that what we are about to buy is a sound investment. We want peer approval. Affirmation. We also like to return the favour and recommend products that we think our WhatsApp contacts might like.
I know I certainly did this on my recent online shopping escapade when considering various retailer websites, Jordan colourways, alternative styles etc.
So how do we factor this value into the customer journey from an attribution point of view? Well, we can't really.
Unless we're sharing messy UTM tracked links in our WhatsApp group chats when our friends send us links, or vice versa, this will be picked up as direct traffic in Google Analytics.
This 'dark' traffic can be important to understand when establishing the different routes that consumers are taking to discover and engage with your product and brand. Although there are no perfect workarounds for reporting on this, creating custom segments in Google Analytics to pinpoint this traffic can be a valuable exercise. Specifically, isolating direct traffic to deeper website content (e.g. a product page for a pair of Air Jordan 1s) that a user would be unlikely to type into their browser manually is a good starting point.
Step 4: Remarketing
Remarketing and online retail just go together. It's an age-old, digital love story.
All paid media platforms now offer brands the opportunity to retarget prospective buyers when they have engaged with your website. You can get creative with audience segments ranging from all previous visitors, views of product pages, shopping cart abandoners – the list goes on.
Throughout my quest to buy those Jordan 1s, I've been hit with many tempting ads across Facebook and Instagram and various Google Display Network publisher websites. Remarketing ads remind me that this is a product that I want. They keep the sneaks firmly on my radar while I wait for the right time, or mindset, to make the purchase.
Importantly, like Paid Search, we need to consider the value of remarketing beyond a direct purchase. Paid media platforms offer a solution for this via 'view' attribution metrics to let you know when your customers eyeballs met your ad on their way to sale – even if they didn't click on it.
Step 5: Auto-fill URL (Direct)
Fine, I'll buy 'em (can always send them back, eh?).
So, after a couple of weeks of checking back on the retailer's website that my size was still in stock and holding out for any discounts popping up in remarketing ads, I made the purchase.
At this point I knew where I was going, so simply started typing the URL into my browser before auto-complete took care of the rest and led me back to where I had left off. Perfect.
Traffic from auto-completed URLs will appear under Direct in Google Analytics' acquisition reporting. And Direct traffic is often blamed for swallowing up all sorts of valuable data that has a deeper backstory than the surface level would suggest.
Thankfully, Google Analytics' defaults to a last non-direct click attribution model and offers insight into the customer journey to sale via multi-channel funnel reporting. This means that those valuable twists and turns in my purchase journey, and numerous clicks to the retailer website, will not be forgotten when numbers are being crunched and channel value is being calculated.
So, there we have it, another fuzzy user journey to leave digital marketers scratching their heads…
My key takeaways for digital marketers when reflecting on my latest quarantine purchase:
Consider all touchpoints – not just the ones you know about…
Netflix and WhatsApp are just a couple of rogue examples in my purchase journey.
Sometimes you can't measure everything the way you'd like to, and sometimes that's ok.
Think beyond first-party, Google Analytics data. Step outside the box. Is there a reason, beyond your own marketing efforts, why one of your products is getting a lot of attention lately?
A quick look at Google Trends shows that I wasn't the only one influenced by The Last Dance.
Simply being able to correlate spikes in website traffic and sales with wider behavioural trends can go a long way in joining the dots to contribute to wider marketing decisions. Or can even just help to explain bumps in the numbers a little better.
Think beyond what digital channels are supposed to be 'good' at…
Paid search can be an opener as much as it can be the channel that seals the deal in your customer sale. A display ad from an awareness campaign can convert traffic with one click. Digital channels won't always perform the way you expect them to.
Consider using a holistic approach to your measurement strategy.
Report on 'view' sales within your paid media ad platforms and use Google Analytics multi-channel reporting to gain deeper insight into how paid media investment has played a role in that final click that led your customer to click 'confirm' on your purchase page.
Talk to our BIG digital team to understand more about the various paths that your customers are taking to your website on their way to sale.
Craig Edwardson – Head of Paid Search
Back to blog